4th Grade Virtual Teacher
Courses Taught:
English Language Arts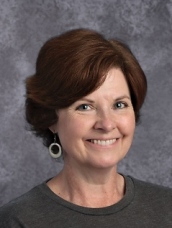 My name is Leonna Schmidt. This year, I am a 4th grade virtual teacher at Prattville Elementary School. I grew up in Alpharetta, Georgia, but I have lived in Prattville for the past 22 years. My two children, Daniel and Joanna, have grown up in this wonderful community. They were my first "students" and are largely responsible for my career choice.

Before receiving an Alternative Master of Childhood Education degree from AUM in 2013, I was a classroom volunteer, substitute teacher, and paraprofessional in Autauga County. The experiences that I gained in these various roles have provided me with a solid foundation for my teaching career.

This will be my seventh year at Prattville Elementary. I have taught both 3rd and 4th grade reading and language arts. I enjoy learning and growing with my students. It is amazing to witness their academic and social development. There is also a huge increase in their level of independence during 3rd and 4th grades. Students become much more responsible and self-sufficient.
I look forward to getting to know my new students and to creating a special community of learners. This is going to be a fabulous year. Go Bobcats!