Courses Taught:
4th Grade English/Language Arts
7:45 to 8:10 Daily Work
8:10 to 8:30 Small group
8:30 to 9:25 Whole group instruction
9:25 to 10:10 PE
10:10 to 11:00 Stations
11:00-11:30 Writing
11:30 Change Classes
11:30 to 11:56 Whole Group Instruction
11:56 to 12:21 Lunch
12:21 to 1:15 Whole group instruction
1:15 to 2:15 Stations
2:15 to 2:45 Writing
2:45 to 3:00 Prepare for dismissal
Library/Computer Monday 1:55 to 2:40
Music Tuesday 1:05-1:35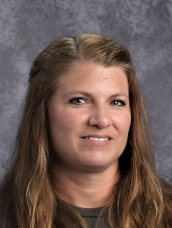 I received a Bachelor's Degree in Psychology from Auburn University at Montgomery in 1995. I also received my Bachelor's Degree in Childhood Education from Auburn University at Montgomery in 2011.
I began my teaching career at Prattville Elementary in August 2014. I taught in the Autauga County School system as a certified substitute teacher from January 2012 to May 2014. I also worked at Glynwood Childcare Ministries as a teacher for one year.
I have 2 children, Samantha is 19 and Jacob is 14. They keep me busy running the roads between softball and baseball. Samantha is a sophmore in college on an academic scholarship while also playing softball. We are so very proud of her and look forward to seeing her play at the college level. I enjoy watching them both play because they love the game. My husband, Lewis and I have been married for a wonderful 23 years. I've been a resident of Prattville for about 27 years. I'm so excited about teaching your children this year! We all are going to have a wonderful year at PES!

Mrs. Smith's and Mrs. Hilyer's Fourth Grade Supply List for 2019-2020
Please bring the following items to orientation on August 2nd:

pencils
erasers
Crayola twistable colored pencils
4 Reams of Copy Paper
1 Ream of colored paper
ear buds
loose leaf paper
1 pack of glue sticks
subject dividers (with pockets and labeled math, science, Alabama History, reading, English)
1 - 1 1/2" 3 ring binder
1 - 1" 3 ring binder
1 composition notebook
zippered pencil pouch in notebook (no supply boxes)
2 boxes of kleenex
2 containers of Clorox wipes
1 roll of paper towels
1 bottle of hand sanitizer
PLEASE DO NOT SEND:
Markers
Rolling Backpacks
Manual Pencil Sharpeners
Scissors and Glue (We have a class set.)
Wish List:
HP Ink (952)