Courses Taught:
4th Grade English/Language Arts
I received a Bachelor's Degree in Psychology from Auburn University at Montgomery in 1995. I also received my Bachelor's Degree in Childhood Education from Auburn University at Montgomery in 2011.
I began my teaching career at Prattville Elementary in August 2014. I taught in the Autauga County School system as a certified substitute teacher from January 2012 to May 2014. I also worked at Glynwood Childcare Ministries as a teacher for one year.
I have 2 children, Samantha is 21 and Jacob is 16. They keep me busy running the roads between softball and baseball. Samantha is a senior in college on an academic scholarship while also playing softball. We are so very proud of her and look forward to seeing her play at the college level. Jacob is a junior in high school and absolutely loves baseball. I enjoy watching them both play because they love the game. My husband, Lewis and I have been married for a wonderful 25 years. I've been a resident of Prattville for about 29 years. I'm so excited about teaching your children this year! We all are going to have a wonderful year at PES!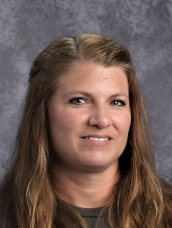 Mrs. Smith's and Mrs. Hilyer's Fourth Grade Supply List for 2020-2021
The Autauga County Board of Education will provide school supplies for this school year.

1. If you have a smartphone, get push notifications.
On your iPhone or Android phone, open your web browser and go to the following link:
rmd.at/kd2296
Follow the instructions to sign up for Remind. You'll be prompted to download the mobile app.
2. If you don't have a smartphone, get text notifications.
Text the message @kd2296 to the number 81010.
If you're having trouble with 81010, try texting @kd2296 to (859)903-0361.