Courses Taught:
English/Language Arts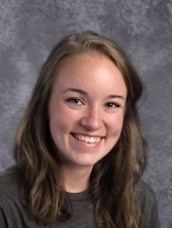 Hi, my name is Amber Stockman Williamson. I am a third grade Reading and Language Arts teacher here at PES. This is my third year teaching third grade and I LOVE it! I grew up in Prattville and cherish the memories I made here throughout the years. I have undergraduate degrees in Early Childhood Education and Elementary Education from The University of Alabama. I enjoy incorporating unique learning activities within my classroom on a daily basis and making school content relatable for all students in my classroom. Some of my hobbies outside of teaching include outdoor activities such as hunting, fishing, archery, and hiking!
I am excited to work with your child this school year!!
Mrs. Williamson's Class Schedule
7:45-8:10 Bathroom break, Buy Juice/Snack, Thought and Pledge
8:10-8:35 RTI/Warm-Up
8:35-9:15 Finish Warm-Up/Whole Group Instruction
9:15-10:15 Small Group Instruction
10:15-10:45 Writing Instruction/Handwriting
10:45-10:50 Switch Classes
10:50-11:05 Warm-up
11:05-11:40 Lunch (including 10 min. bathroom break afterwards)
11:40-12:20 Finish Warm-Up/Whole Group Instruction
12:20-1:05 P.E.
1:05-1:10 Bathroom Break
1:10-2:10 Small Group Instruction
2:10-2:45 Writing Instruction/Handwriting
2:45-2:55 Pack up, Prepare for home
Library 10:15-11:00 (Wednesday, Week 1)
Computer/Keyboarding/Technology 10:15-11:00 (Wednesday, Week 2)
Music 9:10-9:40 (Monday, Weekly)
Check our Class Dojo page for websites and apps to use while on this long break!